Time alone doesn't heal everything. It's what you do with the time that makes you heal
Manasi Joshi, Para-Badminton Champion, said in an online Zoom session organized by Millennium Mams' on 9th May 2020. Millennium Mams' is a Not for Profit Organisation founded by Mr Bishnu Dhanuka and Mr Sanjay Bhuwania with the sole motive of creating financial awareness and literacy amongst Women.
When 22-year-old Manasi left her home in Mumbai for office on a two-wheeler in 2011, she met with an accident and lost her left leg. But she did not let this moment limit her life and fought hard to earn a Gold medal in Women's Singles SL3 category of the Para-Badminton World Championship at Basel in 2019. In addition to one Gold medal, she has won one Silver and four Bronze medals in different championships.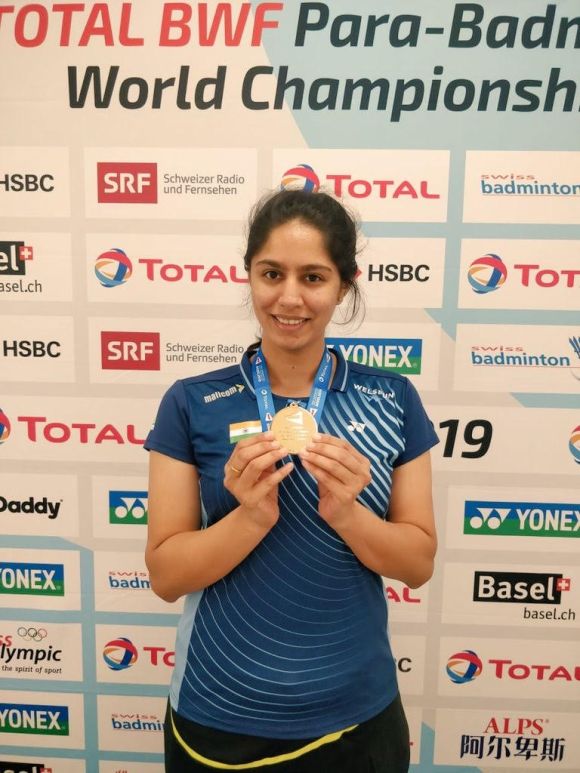 Everybody deals with their loss in their own way
Addressing over 200 attendees, Manasi recalled that during the tough period of recovery she was preparing her mind with self-talk. "Just deal with today. It's all going to be fine. Take small steps today to make tomorrow better," she said to herself. The strong support system of family, friends and colleagues helped her maintain sanity.
Accepting the situation and dealing with the loss herself, Manasi challenged her adversity to become her advantage. "Everybody deals with their loss in their own way. At first, I thought my loss was the biggest loss. Then I realised you can't give ranking to which is the worst loss," said Manasi adding that we face so many ups and downs that it teaches us empathy. "I made analogy through sports. It made me deal with my hardships," she added encouragingly.
Facing the challenges of the high cost associated with importing of prosthetics in India, Manasi said, "Affordability is a big issue with prosthetic leg costing INR 25 lakhs and the replacement need in every 6-7 years." She imports her prosthetics from Germany and earning in INR and paying in Euro is another pain point. "If we can send a mission to Mars, why cannot we develop quality prosthetics here in India," she added.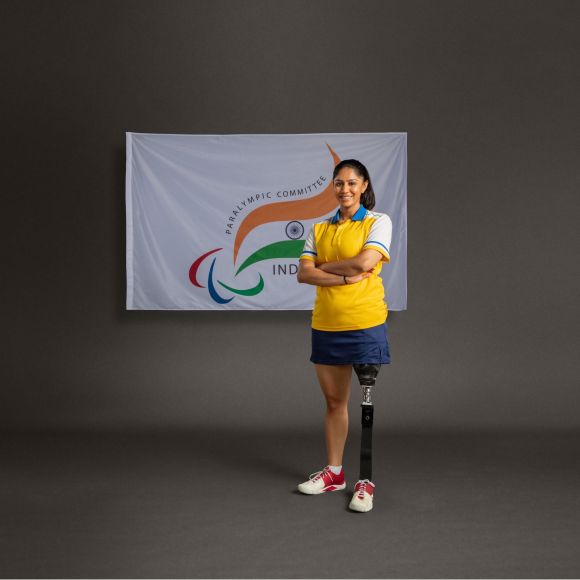 Raja-yoga, Karma-yoga, Jnana-yoga and Bhakti-yoga
Talking about her mentor, Manasi said, "We all need mentors and it's the most ideal situation when our role model is our mentor." Pullela Gopichand, a former International Badminton Champion trained Manasi and she confesses that he taught her to find the best in every situation. "Be more skilful and calm whatever the situation be. Don't let others thoughts impact you," are some valuable learnings from my mentor, Manasi added.
She is an avid follower of Swami Vivekanand's philosophies and believes in the four pathways of attaining enlightenment: Raja-yoga, Karma-yoga, Jnana-yoga and Bhakti-yoga.
Manasi advised the parents in the session, "Take the first step and introduce your children to other activities. Push them to any activity which they love, be it sports, art, music, etc." Her positivity and humility filled the session with inspiring vibes.
Tokyo Paralympics 2021 is her next goal and I wish her immense success.