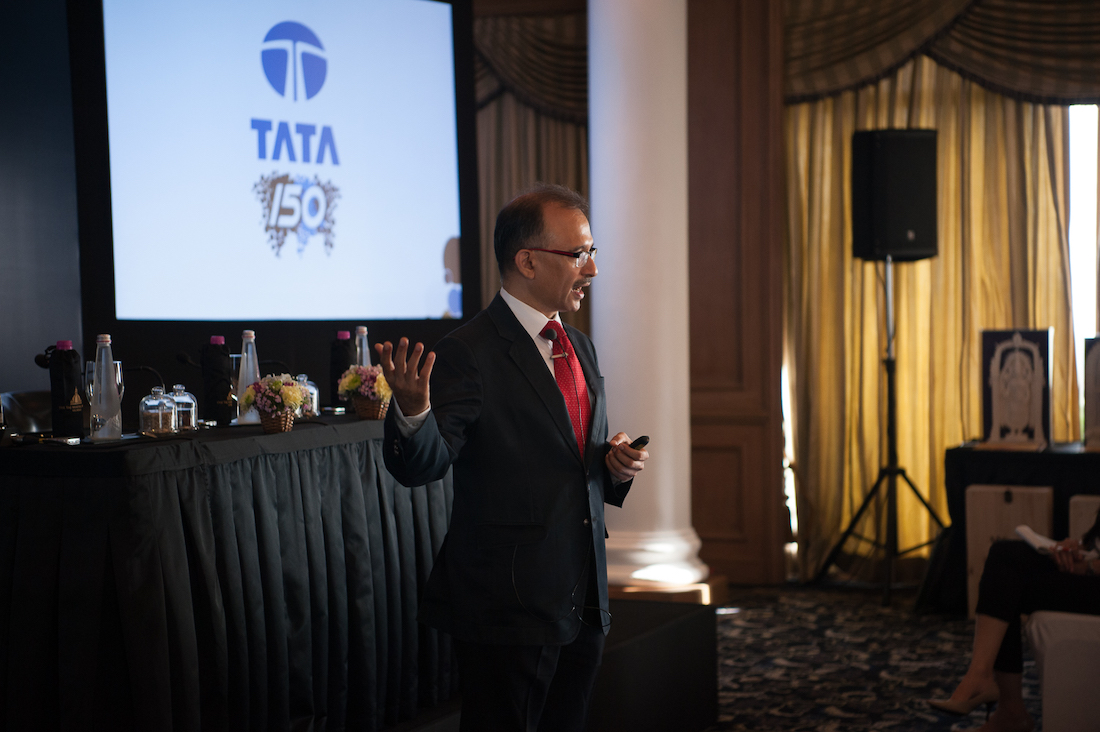 Brand Custodian, Tata Sons
The Millennium Mams' delegation had the golden opportunity for a tête-à-tête with the brand custodian of Tata Sons, Mr. Harish Bhat.
Mr. Bhat's third book, 'An extreme love of coffee', is his first work of fiction and makes a thrilling tale of adventure and romance. The mams saw this unusual facet of Mr. Bhat's personality which is away from his corporate personality as he shed light on his author self.
Each member had the honor of receiving personalized notes from him after the fire-side chat!