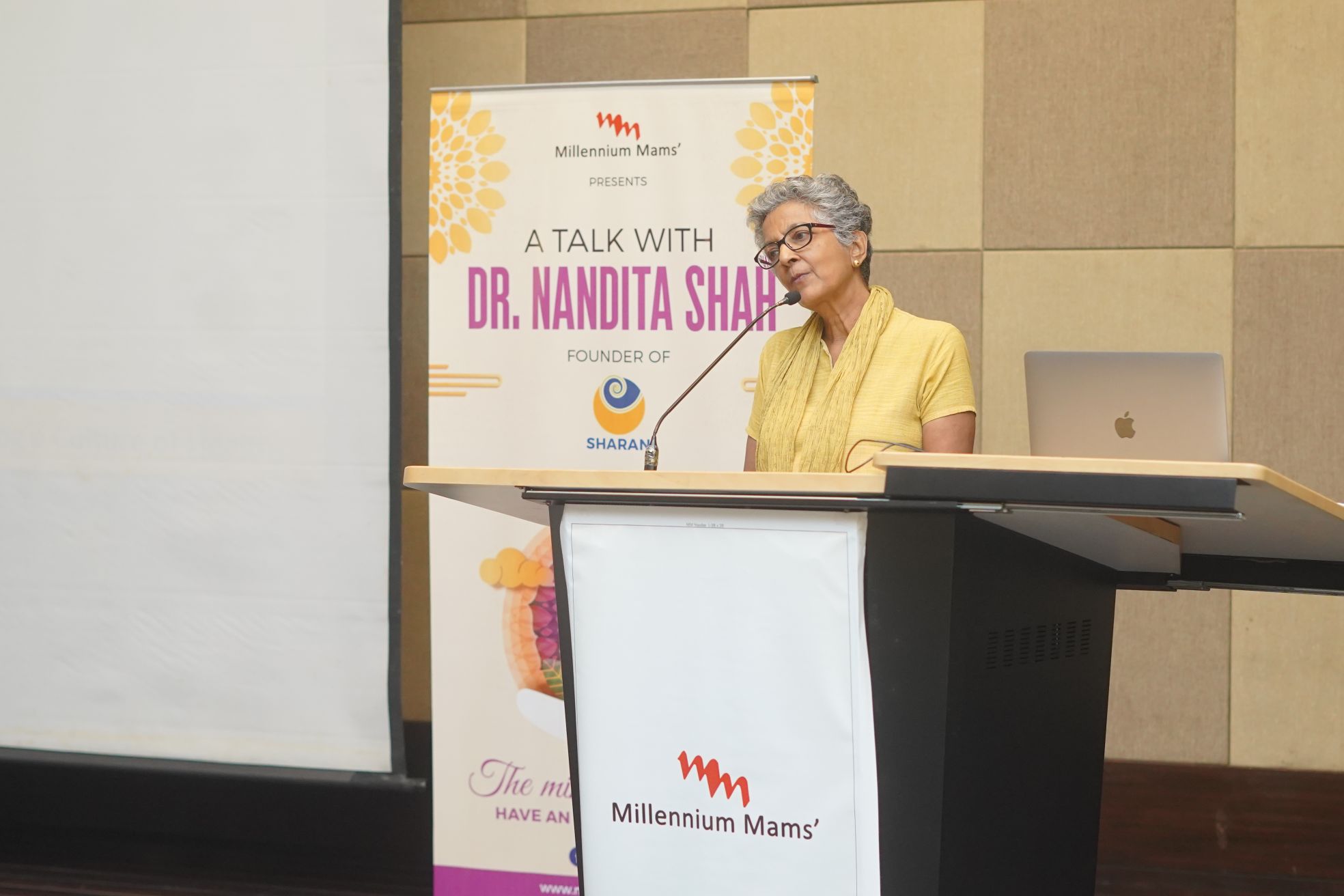 Award winning author and founder of Sharan, Dr. Nandita Shah, was invited by Millennium Mams a a speaker to its forum as part of its mission to promote inclusive and holistic learning.
Dr. Shah, who was awarded the renowned Nari Shakti Puraskar in 2016, is the driving force behind Sharan, a social enterprise whose mission is to establish a culture of health. Sharan promotes health and healing without the involvement of modern medical procedures and hospital stays. With the help of a plant-based diet, Shah was able to cure herself of a severe auto-immune disease, and she related this personal story to the audience.
Reversing Diseases in 21 Days' author also discussed her goal of fostering a culture of health by raising knowledge of the benefits of a plant-based diet.
Not just knowledge, she took the audience one step furthur by suggesting simple methods to begin with small changes. She also awarded them with several recipes that can bring about change in their regular eating habits.
Apart from diet and nutrition she also advocated on simple practises like exposure to sunlight , exercise and gratitude.The members also relished the cuisine curated by her during the teatime..